on Mon, 17 Oct, 2016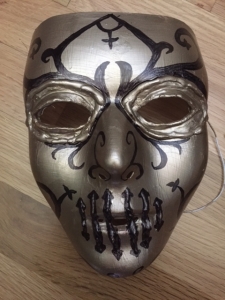 Recently I performed a Harry Potter Themed Belly Dance Performance. You can learn more about the performance and see more details in my post: How You Can make a Lord Voldemort Mask that Looks Better than A Store Bought Mask here.
In this post I would like to show the death eater masks I made for the same performance.
First I started with a photo reference. It was good that I did because I couldn't tell in the movies that there were designs on the masks. It was always too dark in the scenes with death eaters. I didn't realize much of the time their mouths were partially covered in a very creepy way and it looked like there were eyelids and face underneath the mask but it was actually part of the mask. They are strange and beautiful and scary at the same time. In my performance at Medge's Summer Alternative show, my two death eaters touched their wands to their dark marks and summoned me to the stage. I needed the to make the masks so the audience would know who they were. Below are some examples of references.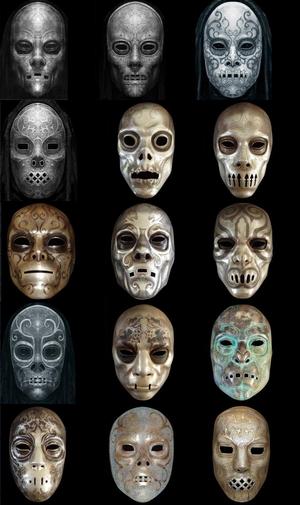 These are the steps I did to make the masks.
I started with a mask form. In hindsight I wish I had used an oval shaped mask but I had these on hand so I used them.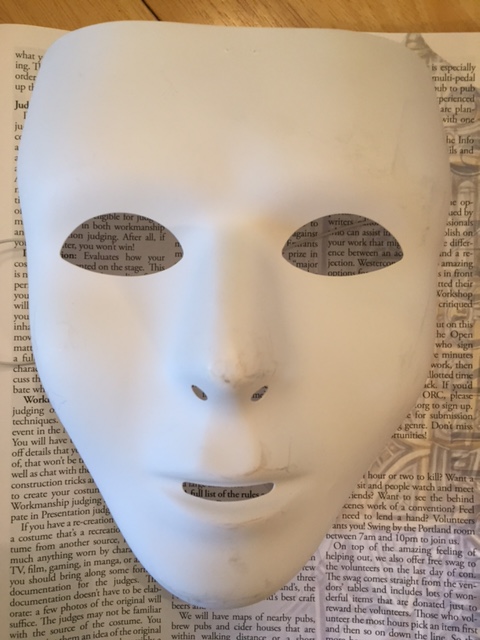 Because I didn't want them to dry the wrong shape I stuffed newspaper underneath.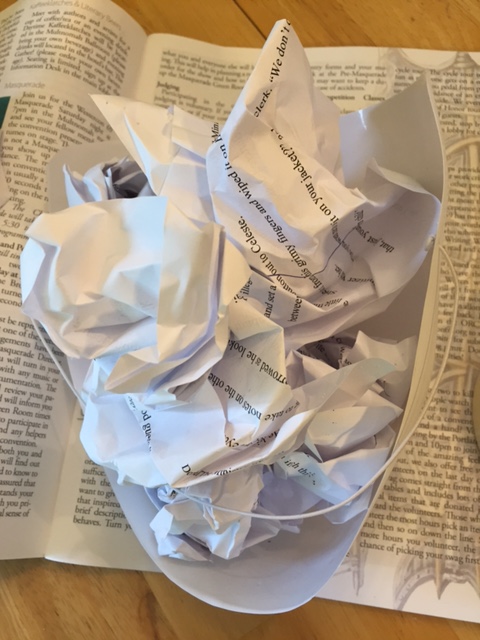 I used hot glue and a little bit of air drying clay to make the eyelids.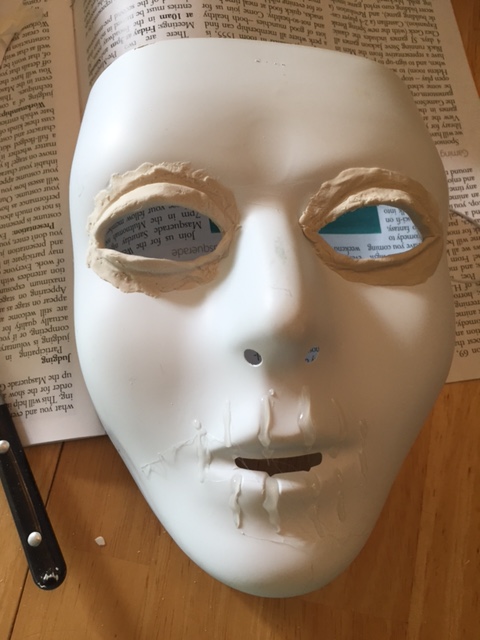 I painted the mask with gesso to seal it and then painted them metallic. I think the color I had was bronze or brass.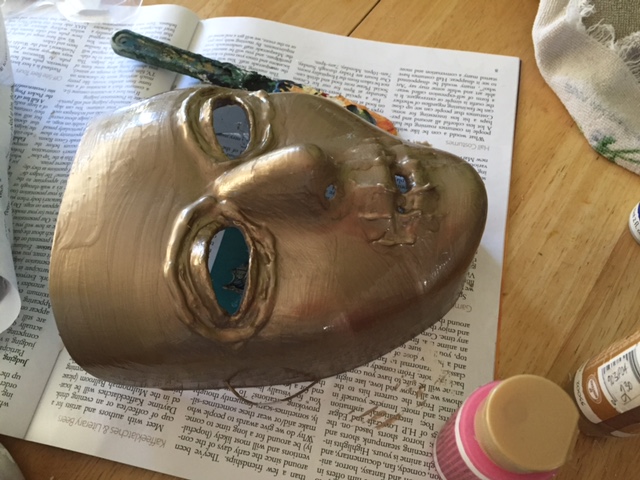 Next I sketched the designs with a Sharpie. I used the death eater photo as a reference. The Sharpies dried out being used on latex so I had to switch out pens back and forth. I must have deleted the photos of the sketches.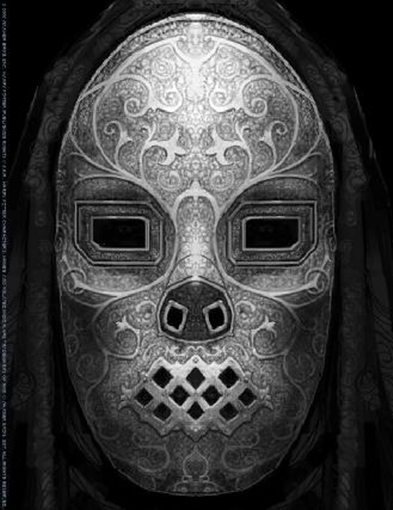 I filled in the designs. I considered painting over the thicker places but ultimately I decided that was too much work.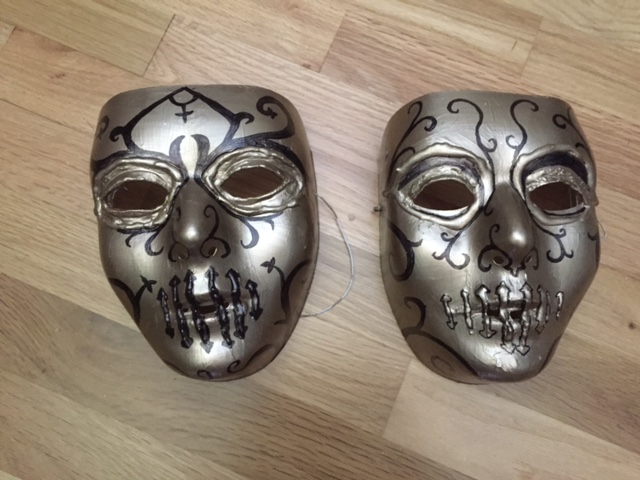 If you enjoyed these step by step guides, you might also enjoy my Orion Slave Dancer Make Up Tutorial or my previous post on How You Can make a Lord Voldemort Mask that Looks Better than A Store Bought Mask.