on Fri, 07 Oct, 2022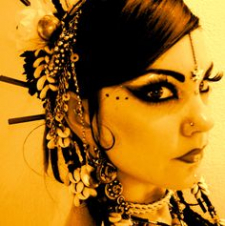 Belly dance make up varies depending on whether dancers want a Middle Eastern, Indian, Eastern European, cabaret, fusion, or an ATS look. Some fusion styles are very experimental with blue streaks on the face that look like Celtic warriors or color themes that are alien. I see many fusion troupes wear lip gloss and no lipstick while I was taught in ATS that red lipstick is a must.
One thing is certain, this is STAGE makeup. It doesn't need to be realistic. The point of stage makeup is to be seen under bright lights. No matter how much makeup a dancer puts on in the beginning, it probably won't be enough. You'll find out when you see photos of yourself later.
Cat eyes are very common in belly dance make up. I was told recently by a group of folk dancers that even the boys use eyeliner to make cat eyes because it defines their eyes from far away and the little tail makes it look like they are smiling. So it isn't just belly dancers!
Enjoy these photos to inspire your makeup below:
This look could work for ATS or cabaret: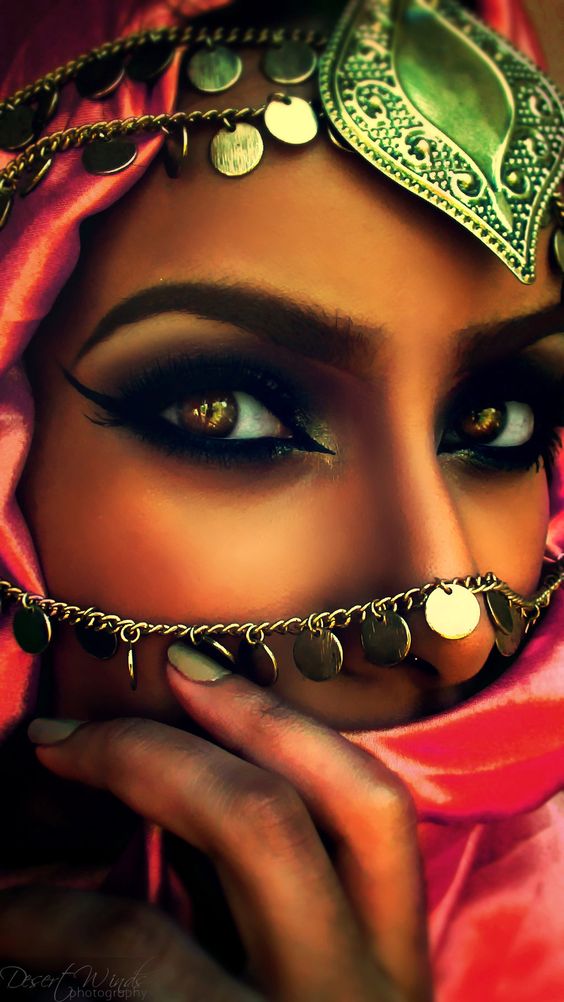 Zoe Jakes is a fusion dancers.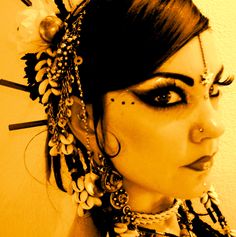 ATS style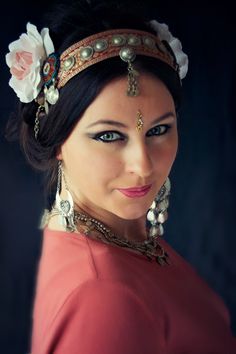 Rachel Brice, fusion dancer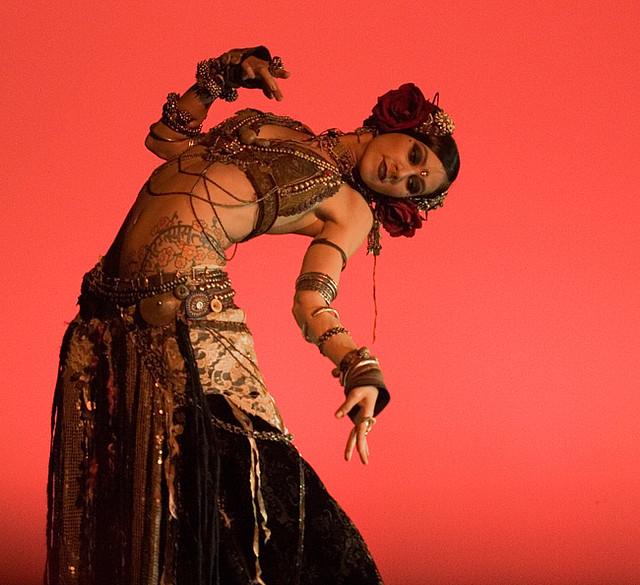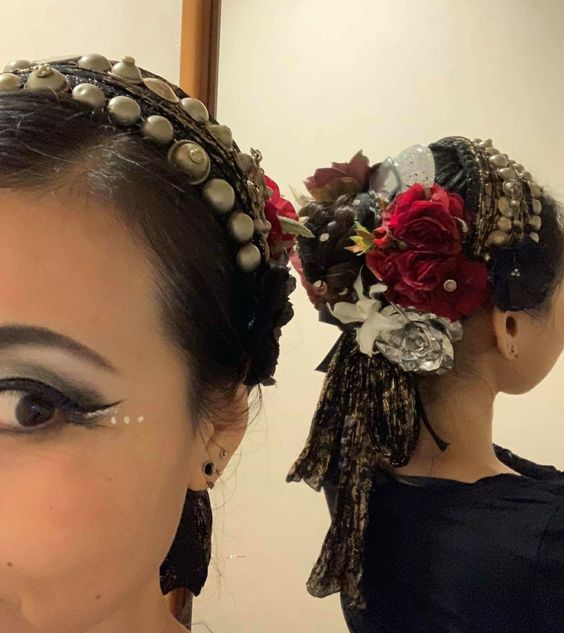 Various ethnicities do their makeup differently, so there will be a variety of looks among dancers of different styles.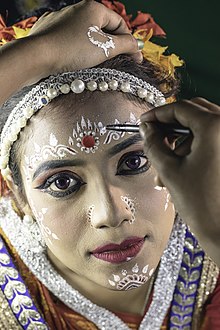 I hope this gives you some ideas!