on Sun, 10 Sep, 2017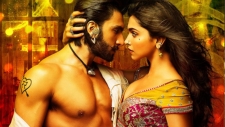 What does Bollywood, ballet, breakdance and acroyoga have in common? In this case it is some pretty awesome music videos that incorporate incredible dancing. As a belly dancer, I love belly dance. But I also enjoy all forms of dance done artistically and skillfully. I want to see incredible dancing with beautiful choreography. I want to be wowed by color and costuming so that I feel like I am looking at a moving painting. All these videos touch these aspects that bring me to say wow. I wanted to share my awe with you in these recent fun finds.
Sidi Larbi Cherkaoui and Woodkid—I will Fall for You
At first I was distracted by the nude suits because it kept making me think the dancers were naked. After my dirty mind got over that I was able to see the skill and strength of the dancers. Although the ballet like moves were beautiful, it was really when the two dancers were performing acroyoga that combined the beauty of dance with acrobatics that it really became interesting.
https://www.youtube.com/watch?v=4NZ4n-s-6xI
Cider Cider by Tempura Kids
Right away I recognized some of these dance moves from my popping, locking and animation breakdance classes that I used to take in Sapporo Japan. The costumes in this are fun and flamboyant. The choreography is interesting and perky, though I realize for some the music itself might be a little too intensely Japanese pop. I found the dance interesting because it was telling a story. The story actually makes sense when you watch with the video with subtitles in English. You can enable the subtitles with translation by clicking on the icon in the lower right hand corner of the Youtube video.
https://www.youtube.com/watch?v=1oFI7khOhtg&feature=youtu.be
Malhari Full Video Song | Bajirao Mastani
The costuming and the scale of the choreography in this music video from a Bollywood movie is incredible. As far as a Middle Eastern dance perspective on this, the head shimmies and shoulder shimmies are pretty impressive. I actually like the song and would be willing to dance to this. Ranveer Singh is an incredible dancer and singer—and he can act? That's a triple threat.
https://www.youtube.com/watch?v=l_MyUGq7pgs
Tattad Tattad (Ramji Ki Chal) - Full Song - Goliyon Ki Rasleela Ram-leela
I had to show another Ranveer Singh video to demonstrate how versatile the actor is. It is interesting to see what a man's man the actor/dancer is in the previous video. If you want to see him as the lady's man, you should check out the next video. It is incredible to see how different the actor looks. The colors in this second video are incredible and his shoulder shimmies are just as impressive as in the first video. The thing that totally throws me off, though, is handsome he is with the scruffy look in the second video and how good he also looked in the previous video, even though he is almost unrecognizable as the same man. If you do a Google image search he is inhumanly handsome in any hair style, any level of facial hair and any costume.
https://www.youtube.com/watch?v=sIooFGRBZJY
If you enjoyed these music videos, check out more here:
Five Videos Dancers Can Appreciate
https://www.bellydanceeugene.com/blog/entry/five-videos-dancers-can-appreciate
Three Fun Dance Videos
https://www.bellydanceeugene.com/blog/entry/three-fun-dance-videos