on Tue, 26 Jun, 2018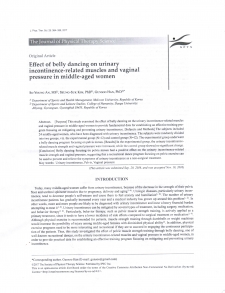 Thirty percent of middle-aged women in the U.S. are considered incontinent. In Canada, Korea and Taiwan, the number of women with incontinence ranges from 50%-55%.
Back in 2016, a study was published in the Journal of Physical Therapy Science Journal showing the results of a study done one women with incontinence. Due to age, decrease in strength in urethral muscles from pregnancy and delivery, many women are affected by incontinence. According to the study, the traditional ways to treat incontinence can be surgery, medication and behavior therapy. Some of the muscle training and strengthening involving dumbbells or weight machines hinder older women with decreased physical ability and mobility. Also, these methods of physical therapy often are not interesting enough to keep continued participation.
Then something interesting happened. They studied the effects of belly dance on pelvic and urinary tract muscles and found it mitigated and prevented urinary incontinence. How is this possible?
You are welcome to read the abstract below, but the nitty gritty is this: belly dance targets the belly, hips, pelvis and muscles in the core. When these muscles have been weakened from lack of exercise, injured, a woman has carried and/or delivered a baby, these muscles can be weakened and damaged. Throw age in and there another can of worms. Belly dancing is strengthening those muscles. For years I have been reading and hearing stories how belly dance comes from folkloric dance meant as tribal Lamaze to help women through delivery. This is just one more confirmation that belly dance is more than glittery costumes and night club dancing or a method of exercise. It is also a health benefit for women.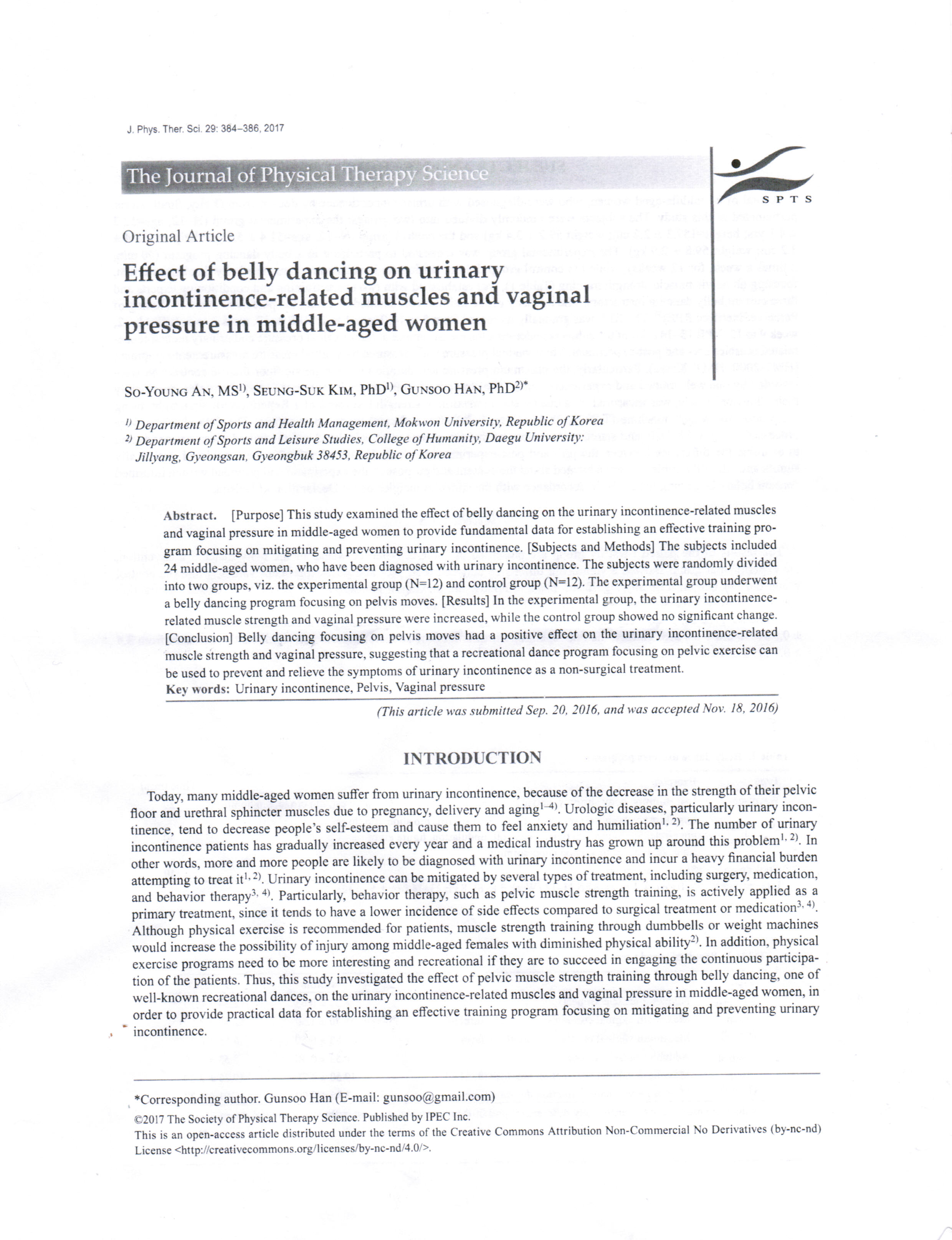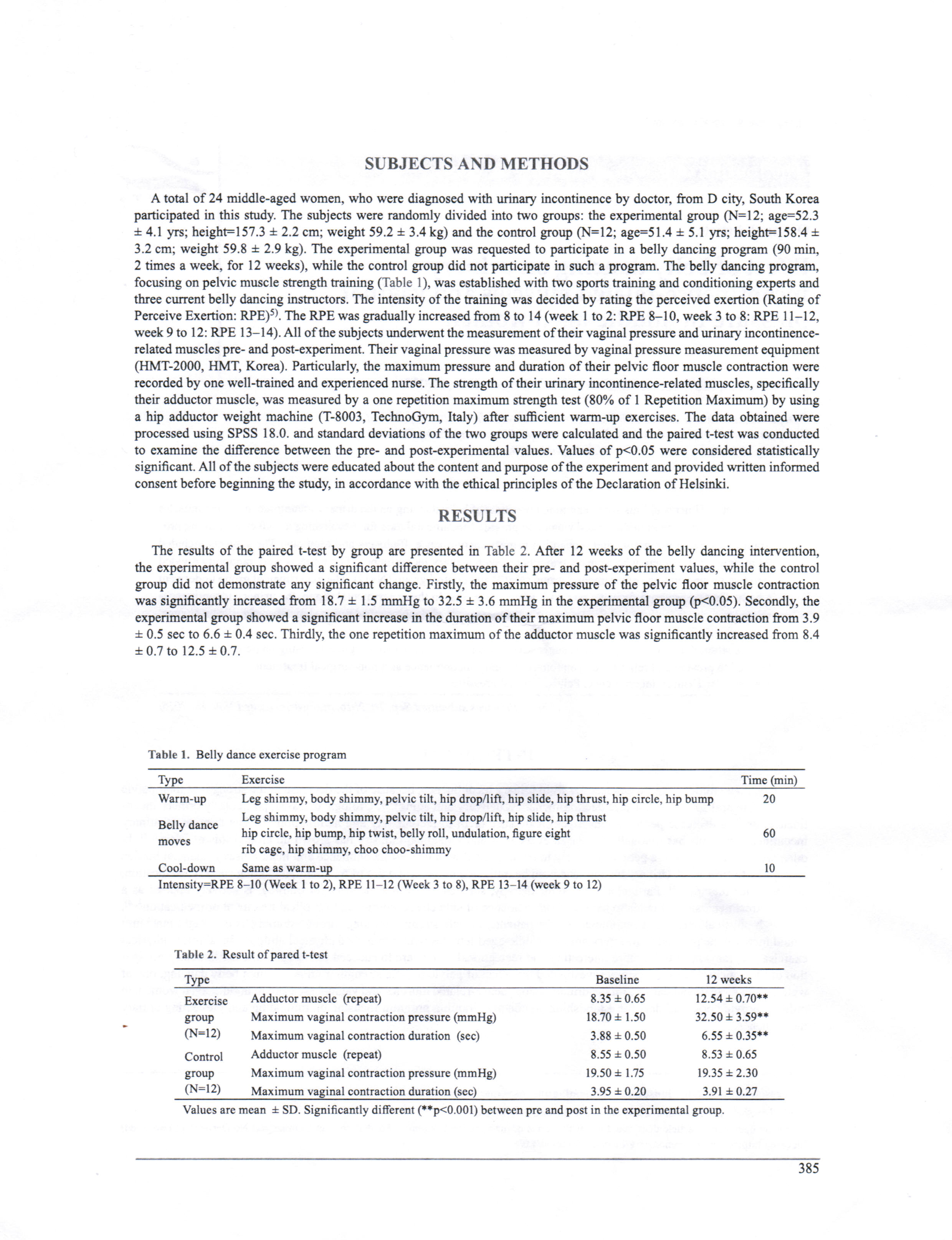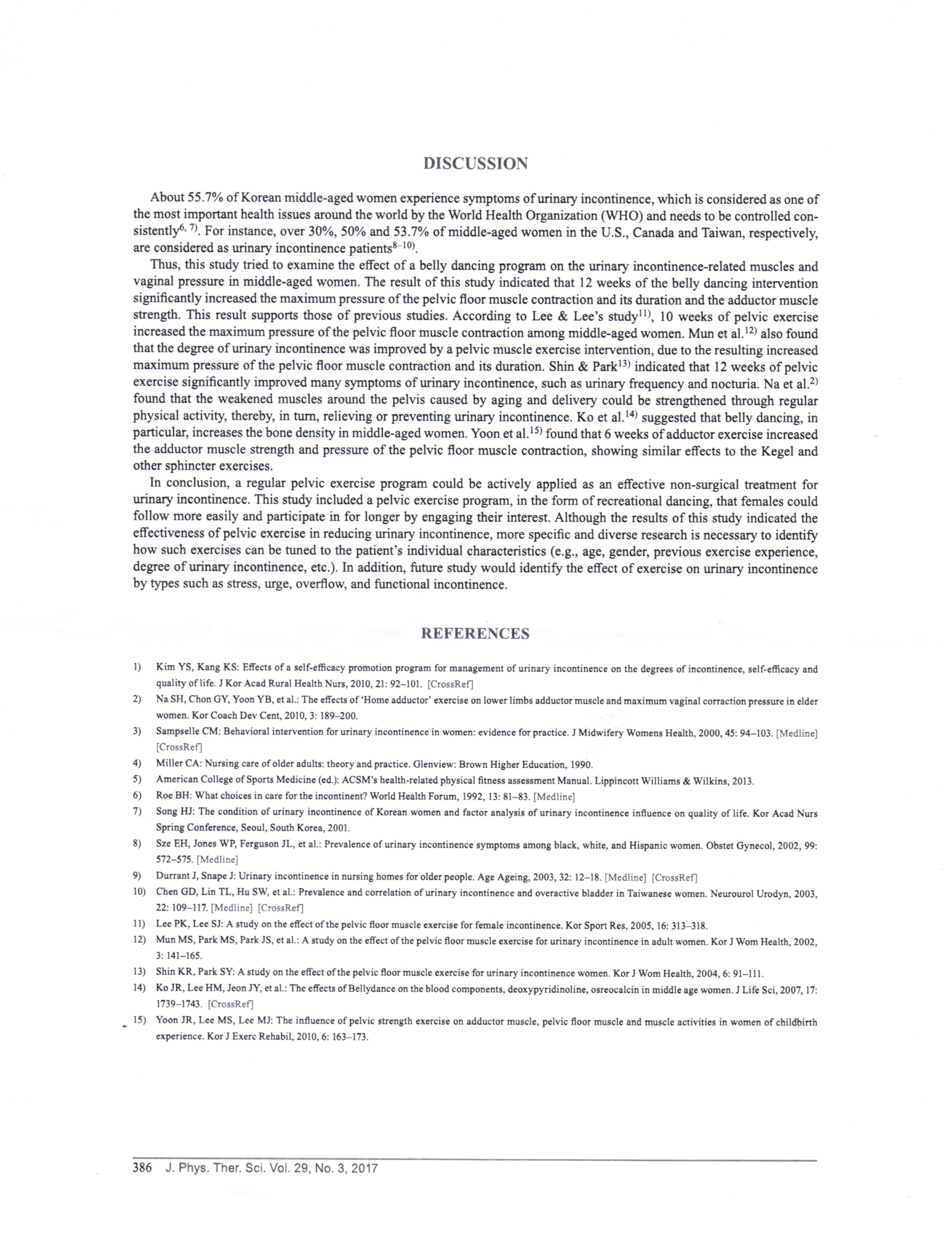 In conclusion, the logical thing to do would be to take a dance class or get a video to practice on your own!
For class information, go here: